Did you know that Smart offers two types of prepaid credit? Yes, they have Promo Load and Regular Load. Please note that only Regular Load can be used to make purchases on Codashop.
If you encounter error 414, even though you believe you have sufficient balance, we recommend checking your balance by dialing *123# on your phone and ensuring that you have enough Regular Load.
Here's an example of what the details for Promo Load and Regular Load look like: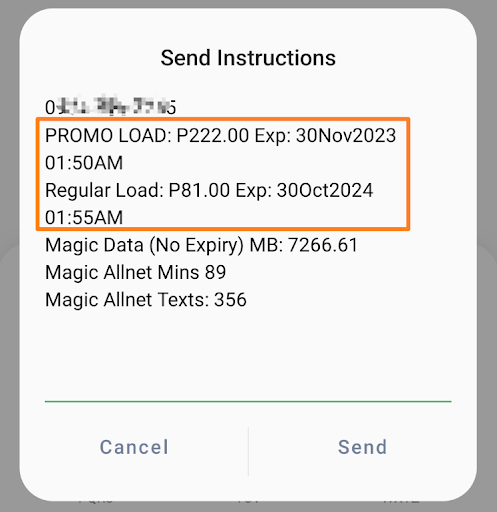 If you have any questions, feel free to reach out to us through this link.